All
Administrative Team
Clinical Team
Clinical Interns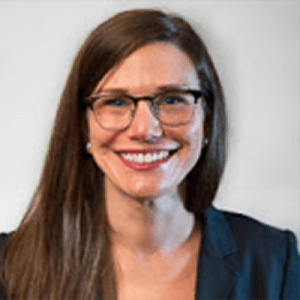 LCMHCA
Mackenzie Wilkins
Mackenzie (she/her) is a Licensed Clinical Mental Health Counselor Associate and a six on the Enneagram. She has experience working with teens and young adults providing assistance in managing a variety of behavioral and emotional concerns including depression, anxiety, trauma, difficult life transitions, stress management, self-esteem, relationship issues, and school/academic concerns. Mackenzie works with adults offering individual therapy.
Mackenzie is passionate about creating a space to reflect, resist, and regrow. She achieves this by creating a safe, non-judgemental space, collaborative space where individuals can show up authentically.
Mackenzie works through a Relational Cultural lens with the integration of techniques from Cognitive Behavioral Therapy, Motivational Interviewing, grounding, and mindfulness. All of her practices are trauma informed and contain a focus on addressing any personal, environmental, societal, or political factors that might impact counseling goals.
In her spare time, Mackenzie enjoys reading, thrifting, and spending time with her community.
LCMHC, CCTP
Kelly Caniglia
Kelly Caniglia is a Licensed Clinical Mental Health Counselor and Certified Clinical Trauma Professional. Kelly works with adults offering individual therapy. Though Kelly has a specialty in working with trauma, PTSD, and CPTSD, she very much enjoys working with a range of clients assisting with anxiety, mood disorders, Depression, ADHD, life stressors, LGBTQ issues, relationship concerns and helping individuals find their path. Kelly takes pride in working from a positive perspective, allying with clients, helping them find their strengths and move toward empowering themselves within their own lives. Kelly approaches therapy through several different modalities, but had specialty training in the Mindfulness Based Stress Reduction Model, Motivational Interviewing, DBT, EMDR (Eye Movement Desensitization and Reprocessing), and Brainspotting. Kelly has further expertise in treating Dissociation and Dissociative Identity Disorder, and takes great pride in serving on the board of An Infinite Mind, a national organization focused on education and advocating for individuals living with DID. Kelly received her Bachelor's in Psychology from the University of Central Florida in 2006 and her Master's in Mental Health Counseling from Rollins College in 2013. Kelly started her career working in intensive in home assisting children and families with behavioral concerns and substance abuse. Prior to joining North Carolina Center for Resiliency, Kelly has been working with Psychiatric and Psychological Associates of Durham. In her spare time, Kelly enjoys going on outdoor adventures with her dogs and her partner. She is also a painter, photographer and artist. She avidly enjoys theater and being onstage as well as behind the scenes, and focuses on soaking in all of life's experiences.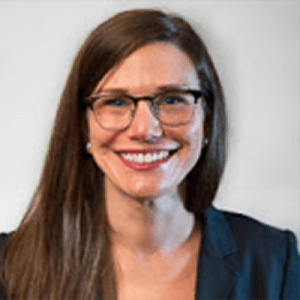 LCSW
Brittany Graham
Brittany believes in the intrinsic power of each individual and strives to support the client with their unique hopes, desires, and or needs. Working through a strengths-based lens, Brittany empowers clients to recognize, manifest, and affect change or create more functional thoughts, behaviors, coping skills, or patterns. Brittany partners with each client to create a non-judgmental and safe therapeutic environment that fosters expansion, growth, understanding, and release.
As a licensed clinical social worker and a registered yoga teacher, Brittany recognizes the importance of honoring and understanding the mind-body connection, thus incorporating more traditional psychotherapy with somatic and mindfulness-based therapeutic interventions. Brittany utilizes various modalities to meet each client's unique needs, including Cognitive Behavioral Therapy, trauma-informed Cognitive Behavioral Therapy, Mindfulness-based Cognitive Behavioral Therapy, Motivational Interviewing, and coping methods from within the EMDR model. Brittany also has extensive training and experience using the EcoSystemic Structural Family Therapy model and is Triple P Parent Training certified.
Brittany has experience supporting individuals at all levels of care experiencing acute and persistent distress, disease, discomfort, and trauma. Brittany works with children of all ages experiencing anxiety, stress, or who have been impacted by trauma. In addition to working with children and adolescents individually, Brittany believes the partnership between parent(s) or caregiver(s) and herself is imperative to provide the best therapeutic interventions.
Brittany strives to continue educating herself regarding the best and culturally competent therapeutic interventions to support diverse populations. Brittany is committed to her role as an ally to, and advocate for, people of color, members of the LGBTQIA community, immigrants, and folks with disabilities.
Business Manager
Bill Calhoun
Bill joined the team in May of 2018 and has been a Business Manager in the medical field since 2013. Prior to that he was at LL Bean for 8 years in various operational and financial roles.
Bill's primary goal at NCCR is make the day-to-day operations at NCCR run efficiently as possible so clinician's primary focus can be on their patients.
MA, LCMHCA
Sarah Thomas
Sarah has a Master's in Mental Health Counseling and is a Licensed Clinical Mental Health Counselor Associate. She has experience working with adults who have a wide range of mental health concerns, including schizophrenia, schizoaffective disorder, mood disorders, anxiety, maintaining sobriety, difficult life transitions and experiences, low self-esteem, and stress management. Sarah's culturally responsive approach to therapy is holistic, person-centered, and based on the strengths and goals of the individual client. Her therapeutic modalities include an eclectic mix of humanistic therapy, cognitive-behavioral therapy, motivational interviewing, mindfulness, grounding techniques, and creative arts therapy. Through her background as a nurse and musician, Sarah has cultivated an immense appreciation for the mind-body connection and the healing power of creative expression.
Sarah believes it is important to critically examine larger societal issues that may influence a person's mental health. She is an ally to the LGBTQIAA+ community, people of color, immigrants, individuals with disabilities, and people of all faiths.
Sarah understands that seeking therapy can sometimes be an intimidating and challenging experience. Therefore, she strives to build a trusting, supportive, and authentic relationship with her clients. By approaching her clients with unconditional positive regard and warmth, Sarah seeks to create a safe, non-judgmental environment where clients feel comfortable processing their thoughts, experiences, and emotions. Sarah collaborates with her clients to help them identify their goals and develop a plan to achieve them.
MSW, LICSW, LCSW
Jordan Berger
Jordan is a Licensed Clinical Social Worker who specializes in treating grief, loss, and trauma. Her approach to therapy is compassion-based, person-centered, and interactive. She views therapy as an opportunity to support people in 'coming home' to themselves and believes each person is the expert in their own story. At NCCR, she sees individuals ages 18 and up.
Jordan therapeutic framework centers identit(ies) within a larger environmental and systemic context. She values and celebrates the complexity of intersecting identit(ies) as she strives to practice with an anti-oppressive, anti-racist, and non-pathologized clinical lens.
Above all, Jordan is passionate about helping clients develop curiosity and compassion for their vast array of emotional experiences and responses. She seeks to help you increase moments of creativity, connection, and play in your day-to-day life.
Jordan has more specifically trained in the following therapeutic modalities: Brainspotting, Trauma Focused Cognitive Behavioral Therapy (TF-CBT), Mindfulness Based Stress Reduction (MBSR), Psychodynamic Psychotherapy, Somatic Psychotherapy, and Internal Family Systems (IFS). In addition, Jordan is a Reiki Practitioner.
Clinical Intern
Thilini Weerakkody
Thilini Weerakkody (She/Her) is a master's student in the UNC Clinical Rehabilitation and Mental Health Counseling program. Thilini has a background in serving, healing with, and advocating for women of color who have experienced different forms of marginalization. Her research surrounds recurrent Traumatic Brain Injury (TBI) caused by Intimate Partner Violence (IPV) in black, brown, and indigenous communities. Thilini is passionate about honoring people's humanity, placing a big emphasis on leaning on the wisdom of our own bodies, letting ourselves rest and heal, and becoming familiar with the sensations within ourselves in her work. She approaches her sessions with a deep respect for her client's capacity to heal themselves and the goal of giving her clients the safety, compassion, and time needed to facilitate their own recovery. She aims to use an eclectic methodology that intertwines the knowledge of DBT, CBT, Motivational Interviewing, somatic experiencing, and many other modalities in accordance with her client's needs. Suffering from trauma and mental health concerns often feels like wading through a dark, boundless forest or a cold, never-ending winter. Oftentimes, it is difficult to imagine the end of the forest or warm summer days when all you know is what you see, how you feel, and how you have felt; however, there is a path and there is an end to this pain.
Thilini would be honored to be one of the many guides and companions you will encounter as you traverse this difficult trail; encouraging you along in your pursuit of healing, even when you may not be able to envision it yourself.
Clinical Intern
Amy Wildwood
Amy Wildwood is a counseling intern and student at NC State University in their Clinical Mental Health Counseling program. Prior to pursuing graduate training in counseling, she has worked in the healing arts since 2008, starting as an NLP Practitioner, then as a Somatic Experiencing Practitioner, and finally as a massage and bodywork therapist. Amy has a deep love of working with and through the body, integrating her training in the intersection of mind, body, emotions, and spirit. Her clinical interests include helping people develop secure attachment, increasing resilience, the ethical use of touch in psychotherapy, healing shame, and (re)finding joy. Amy has a particular interest in supporting people with early attachment and developmental wounds, especially those that are getting in the way of healthy relationships of all kinds and an enjoyable sense of self. Amy enjoys supporting all flavors of human identity, including the myriad possibilities of gender expression.
The core methods Amy uses are drawn from Somatic Experiencing (SE), NeuroAffective Relational Model (NARM), Somatic Resilience and Regulation: Early Trauma, Relational Bodywork and Somatic Education (BASE), and her lifetime of experience as a movement, dance, and embodiment enthusiast. Her theoretical orientation is primarily person-centered and body-centered and her work is informed by attachment theory and current neuroscience's approach to restoring the nervous system to a resilient state after developmental and/or shock trauma. Issues that people often come wanting to address include shame, belonging, safety, feeling stuck, belonging, trauma-related symptoms and challenges, and post-pregnancy challenges, among many others.
Get a FREE 5-10 minute intial phone conversation to make sure our clinician is a good fit for you.