All
Administrative Team
Clinical Team
Clinical Interns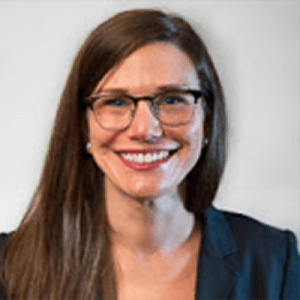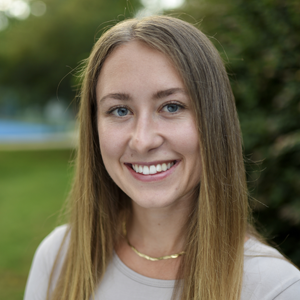 MS, CRC, LCMHCA
Semra Zamurad
Semra (she/her) is a Licensed Clinical Mental Health Counselor Associate and enjoys working with children, adolescents, and adults of color individual and group therapy. She has experience in providing counseling to those that are experiencing difficulties in life transitions, self-esteem, identity exploration and formation, depression, and anxiety.
Semra is committed to both offering her clients assistance in times of distress and integrating a sense wellness in their lives. She approaches therapy from a holistic lens to explore and address all aspects of health that the client brings into the session, including but not limited to the implications of physical health, spiritual health, social health, and intellectual health. Semra strives to see the client in their context and to work with them collaboratively to cultivate an environment that encourages authenticity and advocacy for oneself.
Semra believes every client is unique and may be in a different mental space from one session to the next, so she utilities a variety of techniques that pull from Cognitive Behavioral Therapy, Dialectical Behavioral Therapy, Adlerian therapy, mindfulness, and expressive arts.
In her free time, Semra enjoys reading, drawing, and dancing.
LCMHCA
Samantha Legg
Samantha or Sammy (she/her) is a Licensed Clinical Mental Health Counselor Associate and Certified Rehabilitation Counselor with a M.S. degree from the University of North Carolina at Chapel Hill. Sammy has experience working with college age adults with a wide range of concerns including requesting formal accommodations, stress management, academic troubles, life transitions and more. Additionally, Sammy has experience with adolescents and adults with autism spectrum disorders and co-occurring intellectual, developmental and psychiatric concerns seeking crisis intervention and prevention support.
Sammy brings openness, curiosity and presence to the space when she partners with adult clients in individual therapy to explore their mind-body connection and the different ways their mind and body have learned to survive and cope with their environment. She believes that whatever you did to survive was exactly right and was necessary for your survival, even if those strategies are also negatively impacting your life. Together you will honor and value those techniques then work to understand why you used those techniques to make informed decisions about whether to continue or add additional tools to your toolbox to utilize.
Sammy understands her clients through a biopsychosocial lens with her theoretical orientation centering on cognitive behavioral theory while integrating aspects of person-centered and strength-based approaches. However, she sees each client as a unique individual that will require their own personalized approach. Additionally, Sammy strives to be trauma-informed, culturally sensitive and is an LGBTQIA+ member and ally to queer and gender expansive folks.
LCMHCA
Raven Ransom
Raven Ransom is a Licensed Clinical Mental Health Counselor Associate. As a clinician, Raven strives to build a genuine therapeutic alliance emphasizing unconditional positive regard. Through a nonjudgmental environment, clients are encouraged to be agents of change in their lives and use their expert lens to inform treatment.
Through collaboration, Raven believes that treating the whole person, including mind-body connections, not only reduces symptoms but guides treatment goals. This collaborative effort extends itself when the client is identifying motivations for change to reduce emotional and behavioral disturbances. Therapy allows clients to awaken to who they are and want to be.
Raven is eager to work with clients of all diverse paths; LGBTQ+ persons, people of color, children, persons of different faiths, immigrants, and individuals with varying abilities. Always seeking to provide high-quality care and improve client outcomes, Raven shows up in the therapy space with humility and is honored to walk on this therapy journey with you.
Raven brings a unique experience supporting clients with anxiety, depression, complex PTSD, relational conflicts, gender-affirming services, and grief/loss. Her counseling experience stems from a community-based integrated health center serving persons 12+ with ranging identit(ies) and cultural backgrounds. Through this work, she has adopted an intersectional framework that acknowledges the systems that impact clients and communities—understanding that it takes courage to disrupt cycles. Raven has training in following an eclectic dialectical behavior therapy (DBT), person-centered, mindfulness-based stress reduction, and cognitive behavioral approach to treatment. Centering skills and techniques are not limited to motivational interviewing, mindfulness, cost and benefits analysis, and additional cathartic tools.
LCMHCA
Mackenzie Wilkins
Mackenzie (she/her) is a Licensed Clinical Mental Health Counselor Associate and a six on the Enneagram. She has experience working with teens and young adults providing assistance in managing a variety of behavioral and emotional concerns including depression, anxiety, trauma, difficult life transitions, stress management, self-esteem, relationship issues, and school/academic concerns. Mackenzie works with adults offering individual therapy.
Mackenzie is passionate about creating a space to reflect, resist, and regrow. She achieves this by creating a safe, non-judgemental space, collaborative space where individuals can show up authentically.
Mackenzie works through a Relational Cultural lens with the integration of techniques from Cognitive Behavioral Therapy, Motivational Interviewing, grounding, and mindfulness. All of her practices are trauma informed and contain a focus on addressing any personal, environmental, societal, or political factors that might impact counseling goals.
In her spare time, Mackenzie enjoys reading, thrifting, and spending time with her community.
LCSWA
Shannon Lomasney
Shannon (she/her) is a Licensed Clinical Social Work Associate. She is passionate about working with adolescents and young adults that are experiencing difficult life transitions, trauma, attachment wounds, relationship issues, low self-esteem, anxiety, depression, and overwhelming stress. Shannon believes that the client is the expert of their own lives, and that each person has unique internal and external resources to draw from. She integrates a person-centered and resiliency-focused approach to empower her clients to uncover and utilize their own innate strengths.
Shannon has over ten years of experience in providing various levels of care to people of different ages, ethnicities, religions, genders, and sexual identities. She works through a gender-affirming, anti-racist, and social justice orientated lens. She understands the importance of incorporating a holistic approach and recognizes that an individual's mental health is greatly impacted by environmental stressors and broken structural and societal systems. Shannon works to provide a safe, judgement-free, collaborative space where individuals can show up wholly and reconnect to their authentic, intuitive selves.
Shannon utilizes various therapeutic modalities depending on the client's individual needs including trauma-focused cognitive behavioral therapy, embodiment practices such as visualization, breath-work, mindfulness, and grounding, DBT, motivational interviewing, and CBT.
In her spare time, Shannon enjoys being outdoors in nature, dancing, cooking, listening to podcasts, being around animals, and reading.
LCMHC, CCTP
Kelly Caniglia
Kelly Caniglia is a Licensed Clinical Mental Health Counselor and Certified Clinical Trauma Professional. Kelly works with adults offering individual therapy. Though Kelly has a specialty in working with trauma, PTSD, and CPTSD, she very much enjoys working with a range of clients assisting with anxiety, mood disorders, Depression, ADHD, life stressors, LGBTQ issues, relationship concerns and helping individuals find their path. Kelly takes pride in working from a positive perspective, allying with clients, helping them find their strengths and move toward empowering themselves within their own lives. Kelly approaches therapy through several different modalities, but had specialty training in the Mindfulness Based Stress Reduction Model, Motivational Interviewing, DBT, EMDR (Eye Movement Desensitization and Reprocessing), and Brainspotting. Kelly has further expertise in treating Dissociation and Dissociative Identity Disorder, and takes great pride in serving on the board of An Infinite Mind, a national organization focused on education and advocating for individuals living with DID. Kelly received her Bachelor's in Psychology from the University of Central Florida in 2006 and her Master's in Mental Health Counseling from Rollins College in 2013. Kelly started her career working in intensive in home assisting children and families with behavioral concerns and substance abuse. Prior to joining North Carolina Center for Resiliency, Kelly has been working with Psychiatric and Psychological Associates of Durham. In her spare time, Kelly enjoys going on outdoor adventures with her dogs and her partner. She is also a painter, photographer and artist. She avidly enjoys theater and being onstage as well as behind the scenes, and focuses on soaking in all of life's experiences.
LCSWA
Alex Lowrie
As a clinician, Alex hopes to foster an empathetic and nonjudgmental environment in which her clients can process past experiences and build healthy coping skills to become their most authentic selves. Alex is a Licensed Clinical Social Work Associate with experience providing care to persons of many different ages, genders, sexual identities, religions, and ethnicities. Her expertise is working with teen and young adult survivors of sexual, physical, and emotional traumas. She is also well versed in treating folks with anxiety, depression, substance abuse and addictive behaviors, difficult life transitions, and those within or aged out of the foster care system. Identifying as LGBTQQIAA+ herself, Alex is passionate about providing folks of all genders and identities a safe place to land and become confident in their identity.
Alex is committed to providing a person-centered approach focused on her clients' strengths and values. She aims to equip her clients with concrete coping skills, often utilizing hands-on projects through which her clients can feel empowered in creating their own tools for self-soothing or coping, while leaving the office with something tangible to use in the future. Some of her favorite things to make with clients are sensory or 'galaxy' jars, coping cards, fidget toys, mandalas, and weighted lap blankets.
Alex has training and experience with Trauma Focused Cognitive Behavior Therapy (TF-CBT), Dialectic Behavior Therapy (DBT), Acceptance and Commitment Therapy (ACT), and Structured Psychotherapy for Adolescents Responding to Chronic Stress (SPARCS), art therapy, and Mindfulness. She is certified in Self Management and Recovery Training (SMART), a cognitive behavioral therapy approach to managing addictive behaviors, and has a graduate certificate in Animal-Assisted Therapy. Alex incorporates grounding and mindfulness practices into her work, and strives to help explain the relationship between our feelings and our physiological manifestations through somatic psychoeducation. Generally, Alex's approach is to pull relevant pieces from several different modalities to best fit the needs of the client.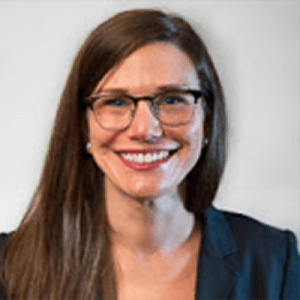 LCSW
Brittany Graham
Brittany believes in the intrinsic power of each individual and strives to support the client with their unique hopes, desires, and or needs. Working through a strengths-based lens, Brittany empowers clients to recognize, manifest, and affect change or create more functional thoughts, behaviors, coping skills, or patterns. Brittany partners with each client to create a non-judgmental and safe therapeutic environment that fosters expansion, growth, understanding, and release.
As a licensed clinical social worker and a registered yoga teacher, Brittany recognizes the importance of honoring and understanding the mind-body connection, thus incorporating more traditional psychotherapy with somatic and mindfulness-based therapeutic interventions. Brittany utilizes various modalities to meet each client's unique needs, including Cognitive Behavioral Therapy, trauma-informed Cognitive Behavioral Therapy, Mindfulness-based Cognitive Behavioral Therapy, Motivational Interviewing, and coping methods from within the EMDR model. Brittany also has extensive training and experience using the EcoSystemic Structural Family Therapy model and is Triple P Parent Training certified.
Brittany has experience supporting individuals at all levels of care experiencing acute and persistent distress, disease, discomfort, and trauma. Brittany works with children of all ages experiencing anxiety, stress, or who have been impacted by trauma. In addition to working with children and adolescents individually, Brittany believes the partnership between parent(s) or caregiver(s) and herself is imperative to provide the best therapeutic interventions.
Brittany strives to continue educating herself regarding the best and culturally competent therapeutic interventions to support diverse populations. Brittany is committed to her role as an ally to, and advocate for, people of color, members of the LGBTQIA community, immigrants, and folks with disabilities.
Business Manager
Bill Calhoun
Bill joined the team in May of 2018 and has been a Business Manager in the medical field since 2013. Prior to that he was at LL Bean for 8 years in various operational and financial roles.
Bill's primary goal at NCCR is make the day-to-day operations at NCCR run efficiently as possible so clinician's primary focus can be on their patients.
MA, LCMHCA
Sarah Thomas
Sarah has a Master's in Mental Health Counseling and is a Licensed Clinical Mental Health Counselor Associate. She has experience working with adults who have a wide range of mental health concerns, including schizophrenia, schizoaffective disorder, mood disorders, anxiety, maintaining sobriety, difficult life transitions and experiences, low self-esteem, and stress management. Sarah's culturally responsive approach to therapy is holistic, person-centered, and based on the strengths and goals of the individual client. Her therapeutic modalities include an eclectic mix of humanistic therapy, cognitive-behavioral therapy, motivational interviewing, mindfulness, grounding techniques, and creative arts therapy. Through her background as a nurse and musician, Sarah has cultivated an immense appreciation for the mind-body connection and the healing power of creative expression.
Sarah believes it is important to critically examine larger societal issues that may influence a person's mental health. She is an ally to the LGBTQIAA+ community, people of color, immigrants, individuals with disabilities, and people of all faiths.
Sarah understands that seeking therapy can sometimes be an intimidating and challenging experience. Therefore, she strives to build a trusting, supportive, and authentic relationship with her clients. By approaching her clients with unconditional positive regard and warmth, Sarah seeks to create a safe, non-judgmental environment where clients feel comfortable processing their thoughts, experiences, and emotions. Sarah collaborates with her clients to help them identify their goals and develop a plan to achieve them.
MSW, LICSW, LCSW
Jordan Berger
Jordan is a Licensed Clinical Social Worker who specializes in treating grief, loss, and trauma. Her approach to therapy is compassion-based, person-centered, and interactive. She views therapy as an opportunity to support people in 'coming home' to themselves and believes each person is the expert in their own story. At NCCR, she sees individuals ages 18 and up.
Jordan therapeutic framework centers identit(ies) within a larger environmental and systemic context. She values and celebrates the complexity of intersecting identit(ies) as she strives to practice with an anti-oppressive, anti-racist, and non-pathologized clinical lens.
Above all, Jordan is passionate about helping clients develop curiosity and compassion for their vast array of emotional experiences and responses. She seeks to help you increase moments of creativity, connection, and play in your day-to-day life.
Jordan has more specifically trained in the following therapeutic modalities: Brainspotting, Trauma Focused Cognitive Behavioral Therapy (TF-CBT), Mindfulness Based Stress Reduction (MBSR), Psychodynamic Psychotherapy, Somatic Psychotherapy, and Internal Family Systems (IFS). In addition, Jordan is a Reiki Practitioner.
MA, LCMHC
Victoria Carrice
Tori is a Licensed Clinical Mental Health Counselor with years of experience working with children, adolescents, adults, and families in many settings—on a crisis hotline, inside schools, at a residential hospital setting, and now, in her welcoming office. Tori feels comfortable and experienced in working with special populations like individuals struggling with disordered eating and those who have experienced trauma, both now or at an earlier age. She also knows well the intricacies of family experiences within the child protective system, within the foster care system, and with adoption. As a mental health provider, Tori relates to those who find themselves burnt-out in their positions, or even experiencing their own compassion fatigue and vicarious trauma and stress, and loves supporting others in the mental health, medical, or helper community. As an LGBTQIA+ identifying provider, Tori cares deeply about supporting youth and adults in the community towards living their most authentic and supported lives.
Tori's years of specializing in trauma work have established a strong appreciation of the truth that our bodies are an inseparable part of our mental health. Feelings and sensations are the language of our bodies, and Tori would love to support you in reconnecting with your body and finding balance within the body, mind, and spirit. Tori believes every person in therapy should feel understood and empowered in the therapy room, and she will work with you from that place to ensure you are getting exactly what you need. Tori uses both evidence-based tools and the strengths and insights brought by her clients in her therapy work with others.
LCSW
Marlon Bynum
Marlon is a licensed clinical social worker who has worked in the mental health field in various capacities for almost 15 years. Throughout his career, he worked with adults and children who have been challenged with anger management issues, anxiety, low self-esteem, depression, grief, PTSD, and attention deficits. He seeks to promote a collaborative environment with clients using strengths-based and evidence-based approaches such as CBT, Trauma-focused CBT, narrative therapy, solution-focused therapy, motivational interviewing, mindfulness, and psychoeducation. His clinical approach is grounded by the belief that the clients are the experts and that he is a vessel that can help clients use their expertise to face their challenges and live an empowered lifestyle.
Prior to working in the mental health field, Marlon received his bachelor's in economics from UNC-Chapel Hill in 1993 and a master's in sport management from East Carolina University in 2005.  In 2007, Marlon started his career working in Intensive In-Home Services at Triumph, LLC until 2013. From 2013 until 2020, Marlon worked at Freedom House Recovery Center in community and school-based services such as Community Support Team in Orange County and In-Home Therapy Services in the Franklin County school system. Then in 2020 ,Marlon went to Strategic Interventions and worked as a therapist on an Assertive Community Treatment Team (ACTT), where he provided treatment to members diagnosed with severe and persistent mental illnesses such as Schizophrenia, Schizoaffective Disorder, Major Depressive Disorders with psychotic features, and Bipolar Disorder with psychotic features. Along the way, he received his MSW from Simmons University in 2019 and became a fully licensed clinical social worker in October 2021.
In his spare time, Marlon enjoys traveling with his wife and spending time with his two daughters. Also, he enjoys detailing cars and he is an avid UNC basketball fan.
LCSW
Savannah Corey
Sometimes life presents stressful challenges due to recent events, or problems that have gone on a long time. As a Cognitive Behavioral Therapist I help clients connect thoughts, feelings, or behaviors to "stuck points" in thoughts processes so that negative thoughts can be reframed. I am LGBTQ+ allied and see the value in all people.
I use evidence based practices such as CBT and Solution Focused Therapy. I specialize in helping people from Adolescent to Adulthood, and Families that struggle with issues such as depression, anxiety, life changes, trauma, women's issues etc. I have a military and family trauma certificate.
Therapy should be a place where you should feel really safe to talk about anything including things that you haven't been able to talk about before. I believe that the relationship between a therapist and client is a partnership where all people involved strive to reach the same goals. Reach out to me to see how I can hope you navigate life's difficulties.
Counseling Intern
Amy Wildwood
Amy Wildwood is a counseling intern and student at NC State University in their Clinical Mental Health Counseling program. Prior to pursuing graduate training in counseling, she has worked in the healing arts since 2008, starting as an NLP Practitioner, then as a Somatic Experiencing Practitioner, and finally as a massage and bodywork therapist. Amy has a deep love of working with and through the body, integrating her training in the intersection of mind, body, emotions, and spirit. Her clinical interests include helping people develop secure attachment, increasing resilience, the ethical use of touch in psychotherapy, healing shame, and (re)finding joy. Amy has a particular interest in supporting people with early attachment and developmental wounds, especially those that are getting in the way of healthy relationships of all kinds and an enjoyable sense of self. Amy enjoys supporting all flavors of human identity, including the myriad possibilities of gender expression. The core methods Amy uses are drawn from Somatic Experiencing (SE), NeuroAffective Relational Model (NARM), Somatic Resilience and Regulation: Early Trauma, Relational Bodywork and Somatic Education (BASE), and her lifetime of experience as a movement, dance, and embodiment enthusiast. Her theoretical orientation is primarily person-centered and body-centered and her work is informed by attachment theory and current neuroscience's approach to restoring the nervous system to a resilient state after developmental and/or shock trauma. Issues that people often come wanting to address include shame, belonging, safety, feeling stuck, belonging, trauma-related symptoms and challenges, and post-pregnancy challenges, among many others.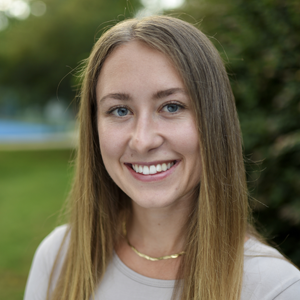 Counseling Intern
Cheryl Phillips
Cheryl is an intern with us while she works towards completing her M.S. degree in Clinical Rehabilitation and Mental Health Counseling at the University of North Carolina at Chapel Hill. Cheryl has experience providing psychotherapy for adults with concerns stemming from chronic pain and related conditions. Additionally, Cheryl has a background working with children and young adults with autism spectrum disorders, supporting the creation of healthy habits and helping learn to navigate the world in a way that makes sense for each individual.
Cheryl takes a collaborative approach to counseling and understands that each person is unique and deserving of individualized care. She understands that people are complex and affected by the world around them in a number of ways. She is a strengths-based and person-centered clinician who is eager to connect with each client in a meaningful way. She strives to provide a safe and empowering space for clients of all backgrounds. She values authenticity for both herself and her clients. Cheryl uses techniques from a variety of therapeutic modalities, such as CBT, ACT, and mindfulness based practice, always from a trauma-informed lens.
Outside of the counseling space, Cheryl enjoys hiking and connecting with nature, cooking and baking, spending time with her cat, and exploring the greater triangle area.
Administrative & Billing Coordinator
Kait Walko
Kait joined the NCCR team in January of 2023. She graduated with dual honors degrees in Psychology and Studio Art from Kutztown University in 2010. As an undergraduate, she completed original research for her honors thesis which explored studying the impacts of artistic expression on the mood and self-esteem of geriatric participants. Since graduating, she has worked in a variety of roles across industries, including fintech, banking, accounting, architecture/engineering, fine dining, and academia, supporting CFOs, CEOs, academic deans, and business managers in her financial, client services, and administrative support roles.
Kait's primary goal at NCCR is to use her experience and background in Psychology to facilitate streamlining NCCR's growth, with a focus on clarity, client communication, and operationalized precision, to ensure that NCCR's clinicians can focus solely on their clients as the practice evolves and expands.
Kait has a keen interest in and passion for art and music. She enjoys learning bass guitar, and when not savoring heavy metal concerts, she loves playing video games and spending time with her friends and her pets. She currently has a dog, two bunnies, and a tarantula.
LCMHC
Tiffany Franzo
Tiffany is a Licensed Clinical Mental Health Counselor (LCMHC), Licensed Clinical Addiction Specialist (LCAS), and National Certified Counselor (NCC). She is trained in basic EMDR and recently obtained certification in DBT. She enjoys working with adults and has worked in community mental health and private practice providing generalized and specialized therapy services. She has worked with a range of clients and concerns including anxiety, depression, PTSD/trauma, life stressors/adjustment, interpersonal relationships, communication, emotion regulation, substance abuse/addiction, grief/loss, and skill building as well as with those who want to better understand themselves or unpack past experiences.
She draws from varied modalities depending on an individual's needs and goals, including Cognitive Behavior Therapy (CBT), Dialectical Behavior Therapy (DBT), Mindfulness, and somatic techniques to enhance body awareness as well as understand mind/body connection. Tiffany views clients as the experts of their life and so sees her role as that of a validating, empathetic, supportive, and collaborative guide, walking with clients through their recovery journey.
She believes people are capable of healing, thriving, and making healthy change, especially with support, and that individuals have strengths that will help them. She strives to promote a safe, nonjudgmental space, to instill hope, to empower, and to challenge clients in useful ways. She views therapy as an opportunity for self-discovery, growth, and healing, as a process that takes time, courage, and commitment, both in- and out-of-session. Her approach to therapy includes a person centered, individualized, holistic (whole person), recovery oriented, and trauma informed lens.
She is honored for clients to allow her to be part of their journey and she strives to continue learning and growing in her profession to be able to support clients on their paths to self-discovery, healing, and recovery.
MS, LCMHC-S, LCAS, MAC
Lesley Moran
Lesley is a Licensed Clinical Mental Health Counselor/Qualified Supervisor and Licensed Clinical Addictions Specialist. She is also Board Certified through the NCCAP as a Master Addiction Counselor. Lesley has been licensed to practice since 1998.  Lesley is an Intensively trained therapist in Dialectical Behavior Therapy through Behavioral tech. Her areas of expertise are in treating mood disorders, (such as depression, anxiety, bipolar disorder), personality disorders, grief/loss, chemical dependency, complex trauma, suicidal behaviors, self- harming behaviors, emotion dysregulation and work related to sexuality/ gender and relationship issues.  She has post- Master's specialty training in forensic psychology and provides clinical supervision to licensed associate clinicians. Primary clinical interventions/modalities she is trained in are Cognitive Behavioral Therapy, Dialectical Behavior Therapy, Motivational Interviewing, Internal Family Systems, Co-occurring Treatment and Emotionally Focused Therapy. In addition, she integrates tenets of neurobiology of trauma research, NeuroAffective Relational Model (NARM), Somatic Experiencing, mindfulness, mind-body awareness, trauma informed care and  poly- vagal theory, into treatment as appropriate. She is also a safe space ally and a supporter of the LGBTQ+ community and trained in evidence-based gender affirmation models. She is also a firm supporter of equity and enjoys working with individuals of all gender identities, sexual identities, cultural backgrounds, people of color and those with disabilities.
Lesley is a passionate, results oriented, client driven psychotherapist. She believes the client- therapist relationship to be paramount for any positive change to occur and wants to spend time building trust and a solid therapeutic relationship. She engages in open and direct communication and encourages clients to do the same with her. Lesley enjoys using humor and positivity in her relationships- therapy is not all doom and gloom.  She wants to ensure clients feel heard, validated and understood.  She does not believe in "therapy forever" and treatment is individualized and decided upon together. Lesley believes in a "life worth living" and that it is worth fighting for. She would be honored to work with you while on your journey to wellness, healing and recovery.
Get a FREE 5-10 minute intial phone conversation to make sure our clinician is a good fit for you.